Take home some of our organic products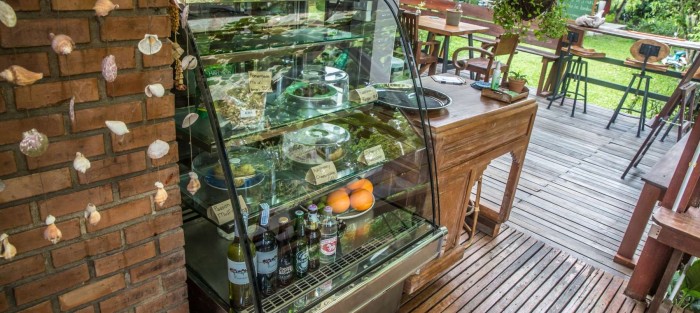 Freshly made and organic
Our garden, chickens and staff produce more healthy and delicious food than we can use in the café or eat ourselves. So why don't you take some of our home grown or home made organic products home? 
Pre-ordering is required.
Please pre-order by asking Judith or by phoning Simple Pleasures Café 0936 727252  

Eggs: 4₿ each
Our hens lay more eggs than we can use, free range, you can even hand feed the chickens 
Pickled Dahla -50₿           
Pickled petals of the dahla flower
Naan - 80₿

300gm of dough that can be used for pizza bases or lightly fried to have with curries and dips. 
Yoghurt: 90₿

1 litre of homemade yoghurt, Please bring your own jar or we can provided for 15₿ extra (refundable on return)
Bread: 140₿ per loaf
- A wholemeal multi-grain loaf that has a lot of flavor
- A white high loaf perfect for butter or jams
Muesli: 550₿

500gm of over 20 ingredients including nuts, seeds, dried fruit and grains  

Apple Pie - 620₿

A Simple Pleasures signature desert (40₿ on return of the pie dish)  
Cheese cakes - 620₿
We can make a range of cheesecakes. Lime, blueberry white chocolate raspberry, etc.  (40₿ on return of the pie dish)